Vine
ripened
tomato
The Vine-ripened tomato is given time to ripen on the vine and is harvested at its juiciest and most flavorful point in time. This distinctive ripening process causes it to have a shorter shelf life than other tomatoes but the flavor is worth it.
---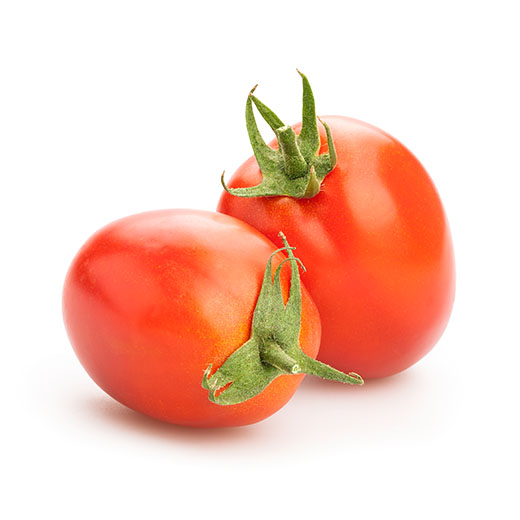 Roma
tomato
Known for its egg shape, the roma tomato is traditionally used for pastes, sauces, and salsas. Compared to other tomatoes it has fewer seeds and high sugar levels, making it ideal for cooking down into liquids. The roma tomato is found year-round and commonly comes in red but can also be found in pink and orange colors.
---
Beefsteak
tomato
One of the larger and juicier tomatoes, the beefsteak tomato is most frequently enjoyed raw. The thick and meaty body of a beefsteak tomato makes it great for slicing up onto burgers and sandwiches.
---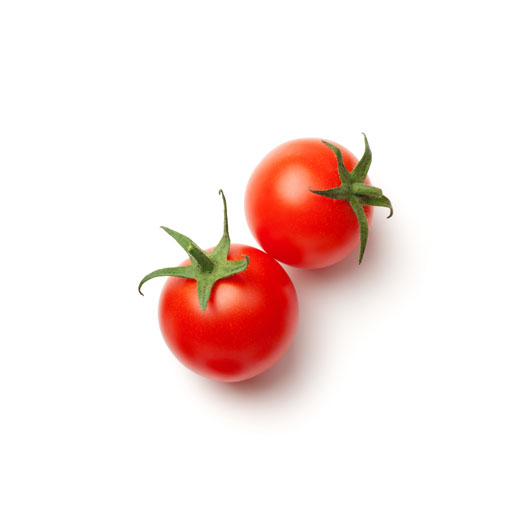 Cherry
tomato
Cherry tomatoes are one of the most popular and versatile tomato types. Sweet little bursts of flavor, cherry tomatoes are perfect one their own next to some dip or thrown into a summer salad. Cherry tomatoes are grown and harvested quickly all year round, but are especially delicious in the spring and summer.